What does the finger you wear your ring on symbolise?
Right Ring Hand and Left Ring Hand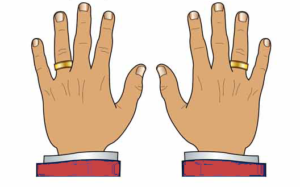 Both hands are acceptable for wearing ring on.
Engagement and wedding rings are more widely acceptable on left hand.
Culture and religion can play a role and vary between one another.
Right hand is seen as the physical hand.
Right hand has greater visibility.
The Pinky Ring Finger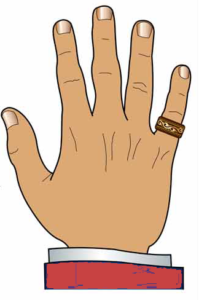 Showcases character and makes a statement.
Rings contain great detail and are flashy.
Rings can be bulky or thin.
No religious or cultural association.
The Fourth Ring Finger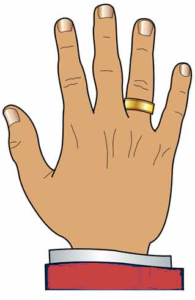 Symbolises marriage.
Right fourth finger symbolises engagement.
Simple designs in gold, white gold and silver.
Subtle diamonds and patterns more common in younger generations.
The Middle Finger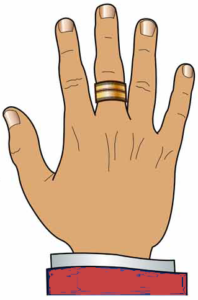 Symbolises male characteristics.
Ring design lean towards small and simple.
Rarely seen in most cultures.
The index finger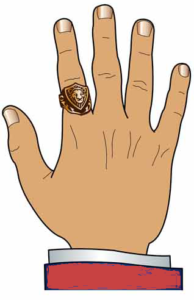 Prominent and noticeable.
Used for class rings, fraternal rings, family or membership crests.
Any design that is meant to be used frequently and emphatically in gestures.
The Thumb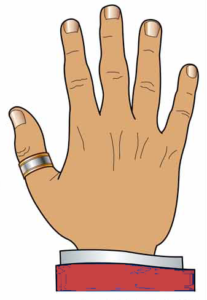 Sign of wealth and power.
Symbolises interaction or friendship.
Ideal for wearing multiple rings on the same hand.