MasonicBuys.com is a leading Freemason, Illuminati & Knights Templar accessories retailer & wholesaler online operating worldwide.
MasonicBuys has been focusing on selling masonic jewelry as masonic rings, bracelets and necklaces worldwide. Our goal is to offer quality products in different price range with FREE shipping worldwide, so every brother could find something that fits him and his budget best. Men usually don't wear much jewelry, brother masons are no exception to this part. But when it comes to belonging to a lodge, they all want to express their inherit somehow. The masonic ring is considered to be a classic way to show off the affiliation. Our best sellers are the Masonic rings with stones.
Brothers buy various masonic rings for different occasions.
Firstly, there are customers who have only one very expensive, made of gold, a rare design ring that they wear daily for years and what is going to be bequeathed. This kind of ring is frequently bought for some anniversary, for example, one has hit and is celebrating the 30 years of brothers membership.
For example: 18K Yellow Gold Filled Masonic Ring With The Highest Grade Lab Diamonds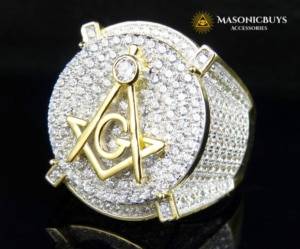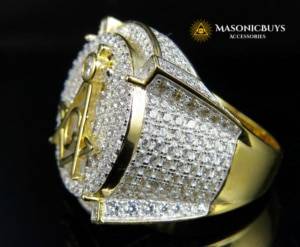 ---
Secondly, there are newbies who have just stepped into the Illuminati secret world. They don't want to spend a large amount of money at the beginning and want something more everyday and classic.
For example: Unique Masonic Ring For Freemasons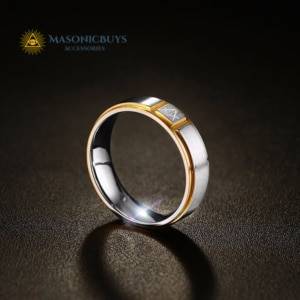 .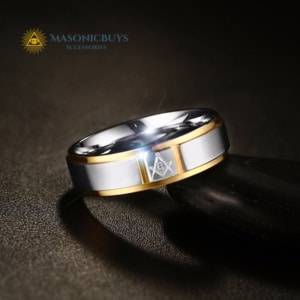 ---
Thirdly, there come brothers who want to wear in every party a new outstanding ring. A distinguished ring is always a conversation starter and helps to get over a fear of starting a talk.
For example: Beautiful Chameleon Colour Masonic Ring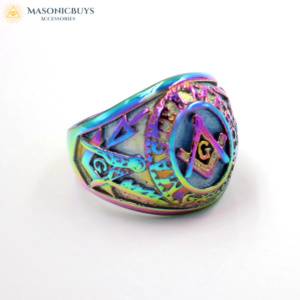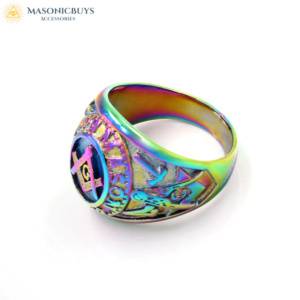 ---
Last but not least there are men, who don't belong to any lodge, but just want to look cool and interesting among their friends, they mostly buy these kinds of rings: Engraved Unique Masonic Ring With All Seeing Eye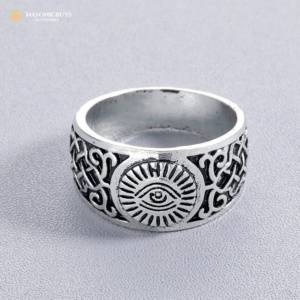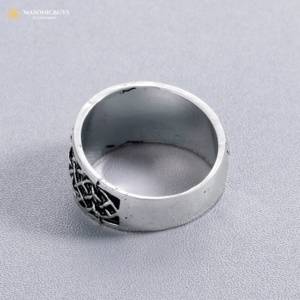 ---
And last, there come ladies who want to support their man's inheritance into the organization and wish to wear the symbolic either. It's a sweet way to support their husbands and we want to make it happen. We offer some ladies rings too: Minimal Masonic Ring For Woman With All Seeing Eye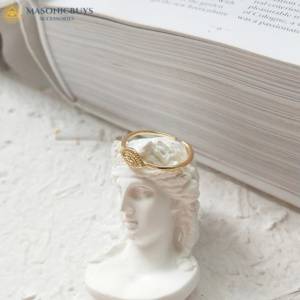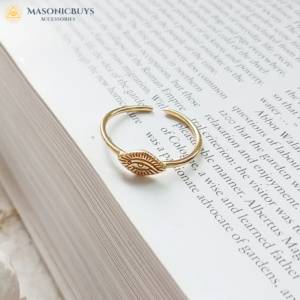 ---
Also the masonic lapel pin badges sell shows some trend. Mostly brothers wear classic dark suits in their meetings. A tiny golden pin badge adds glamour to the outfit and makes the look very noble.
The smaller the badge the better it looks. We also suggest so called hidden symbolic like a flower or leaf to fulfil gent's outfit: Masonic Pin Badge With Green Acacia Leaf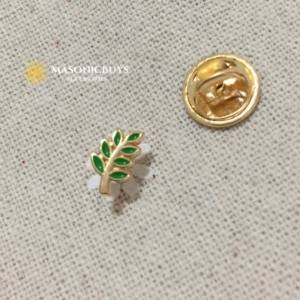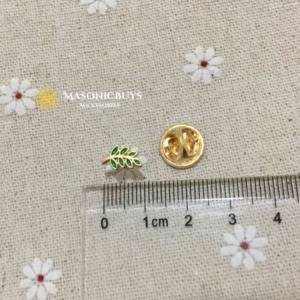 ---
At the moment we are spreading our product range of badges, chains, aprons, gloves and other apparel. All kinds of producers starting from small craftsman to large factories are welcome to cooperate. All current partners have been and will be picked out carefully. We warmly welcome every craftsman who offers unique and high quality masonic goods to contact us.